This spring, California Lutheran University jumped into the uncharted waters of 100 percent virtual teaching and learning along with the rest of the higher education community. While students and faculty report missing the energetic exchanges of the classroom, they also found some benefits along the virtual journey.
Online classes offered students continuity, which helped them transition from a vibrant intellectual community to at-home isolation. Many students found they express their critical-thinking skills more clearly at a distance. Faculty were able to meet course learning goals, and to maintain their mentoring role in students' lives. Lab courses faced particular challenges and faculty and students alike discovered resourceful solutions.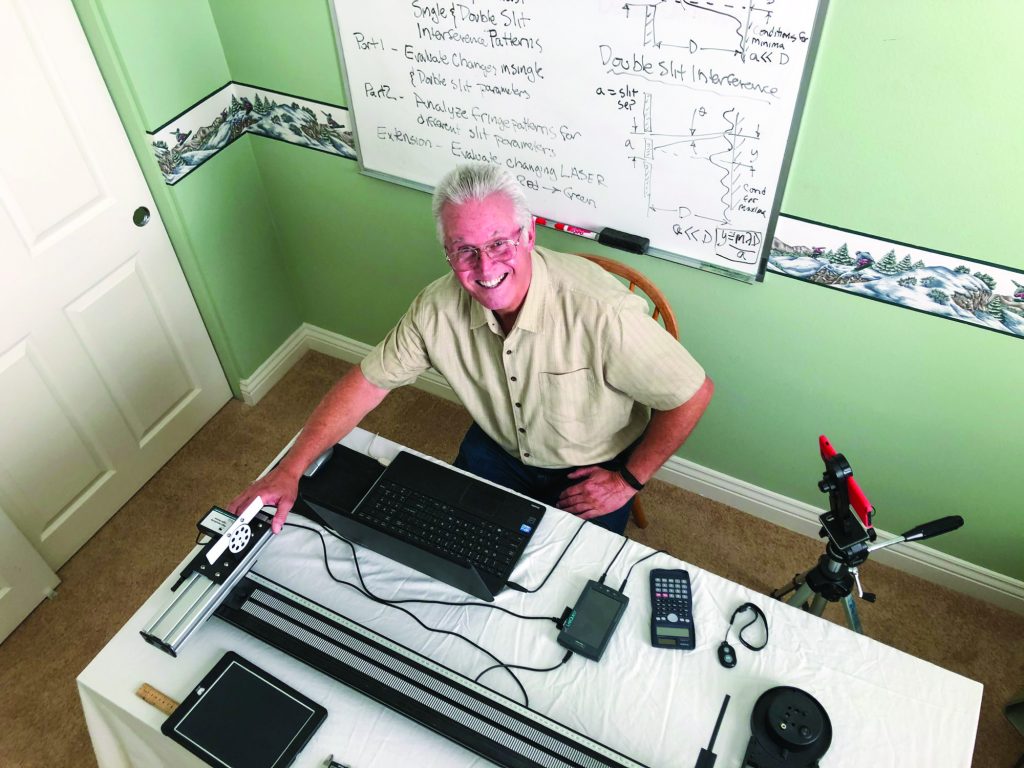 PROFESSOR RICHARD RASMUSSEN: LEADING THE TECHNOLOGY CHARGE WITH VIRTUAL LABS
Before the COVID-19 virus forced a lockdown of science labs, adjunct professor of physics Rasmussen acquired the equipment necessary to perform his remaining Physics 202 and 212 labs at home. He took digital photos of his whiteboard notes, each experiment set-up and required lab equipment. He created short videos of himself performing lab steps needed to acquire data, and took photos of data measurements. He then put all annotated photos and video segments in a presentation file in the Blackboard content folder for student review the day before lab.
"I make up this lab-at-a-distance thing as I go, and it continues to evolve," he explained. After answering general questions, he assigned groups of four or five students to breakout rooms, where they shared the presentation file and simulation tools to "perform" experiments, collect data and analyze results.
"I visited with each room to make sure they had access to all data, knew how to share it among themselves and how to request assistance," he concluded. "I give students their own space to do the experiments, rarely joining their room unless requested.
"I made errors while completing and documenting the lab experiments, which my students helped me correct. This taught me a good measure of humility, and considerable empathy for my students' efforts to understand, follow and execute the lab instructions."
Rasmussen became more adept at using Zoom whiteboards and his own video link to demonstrate test equipment real-time, and using simulation models to supplement worksheet experiments he performs ahead of time. "Feedback has been surprisingly positive and encouraging," he said. "One metric I've used to gauge progress has been how often the students call me into their breakout rooms for assistance. This has increased in all labs, and questions being posed are becoming more conceptual."
LACEY J. DAVIDSON, PhD: REIMAGINING THE CLASSROOM EXPERIENCE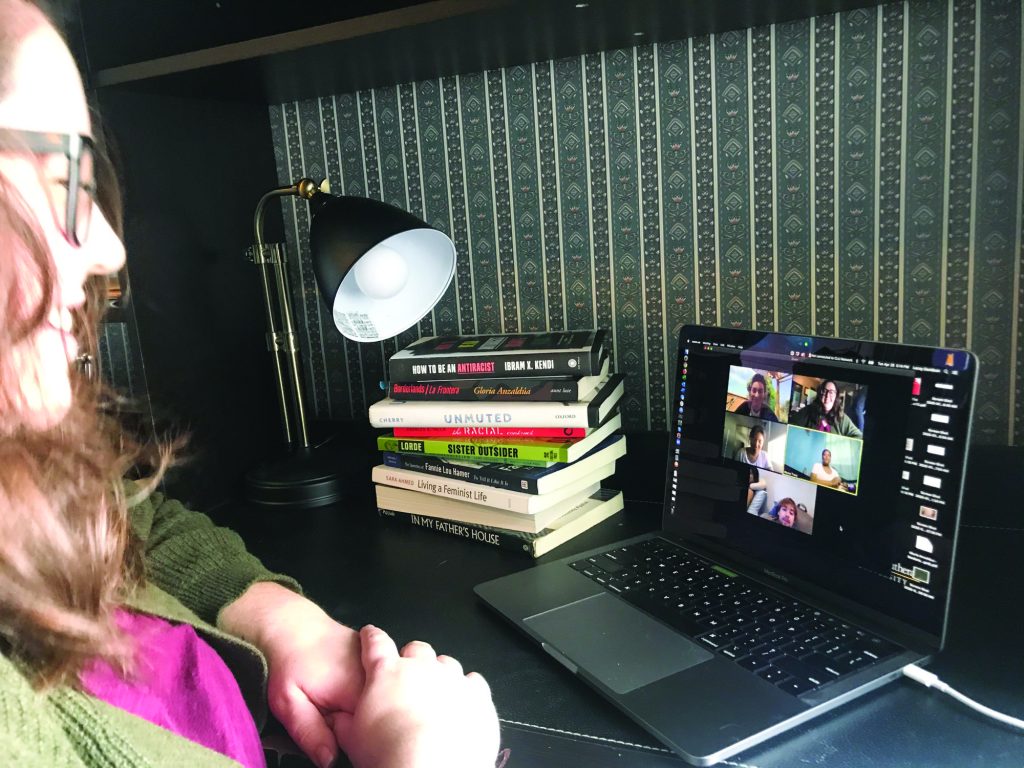 After she took her philosophy courses online, assistant professor of philosophy Davidson sought to make the transition to virtual instruction as smooth as possible. Her classes had spent a lot of time in discussion. Zoom breakout groups allowed small group conversations similar to those in the classroom and the discussion board feature encouraged continued digestion of ideas.
In her course Philosophy of Race, the final project involved student group-led discussions. With Dr. Davidson's guidance, students successfully coordinated themselves using a variety of online platforms—Zoom, Google Hangouts, Facebook and Skype—to select engaging and complicated topics and materials for discussion.
In another course, Problems in Philosophy, several students experienced challenges in meeting synchronously, including new obligations such as starting jobs due to financial strain from the pandemic, limited internet access and mental health challenges. Dr. Davidson noted, "To address these issues, I recorded short video lectures that could be accessed through the university's online learning platform using VidGrid, a lecture-capture software."
Dr. Davidson found that teaching online highlighted course areas that were not as accessible as others, challenging her to think through her course design. "After making hard choices about what I wanted my students to take away, given the increasing challenges of the pandemic, I found that they flourished under reduced pressure," she explained. "One student told me that my redesigned course allowed her to engage more deeply with the material, because she felt she had the space to do so."
Her favorite thing about teaching is connecting with students, witnessing 'ah-ha!' moments, and seeing them grow. "There's something special about being physically together, wrestling with ideas, thinking critically about our world," she said. "Still, students responded well to online learning. I was impressed with their ability to continue to grapple with challenging concepts like collective freedom and apply them to the crisis, such as considering our obligations during this complex time. This is exactly why I teach philosophy!"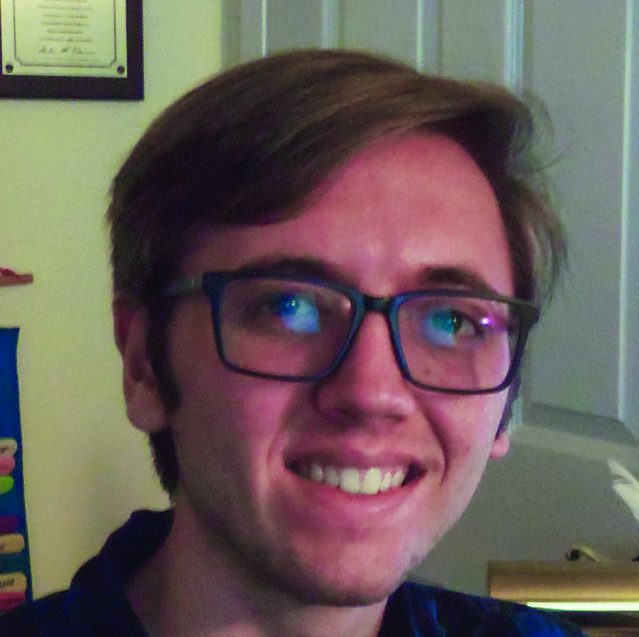 "Professor Rasmussen started every class with a simple exchange of 'Good Mornings,' which almost made it seem as if we were in the lab together. The challenge was that we couldn't actually perform the experiments online. Yet, by embedding videos of himself doing the experiments, taking measurements and posting them, he gave us the hands-on information we couldn't gather. This let us work together to analyze and interpret the results."
DEVIN ROMINES '21
Class: Physics Lab 212
Majors: Biological Science and Music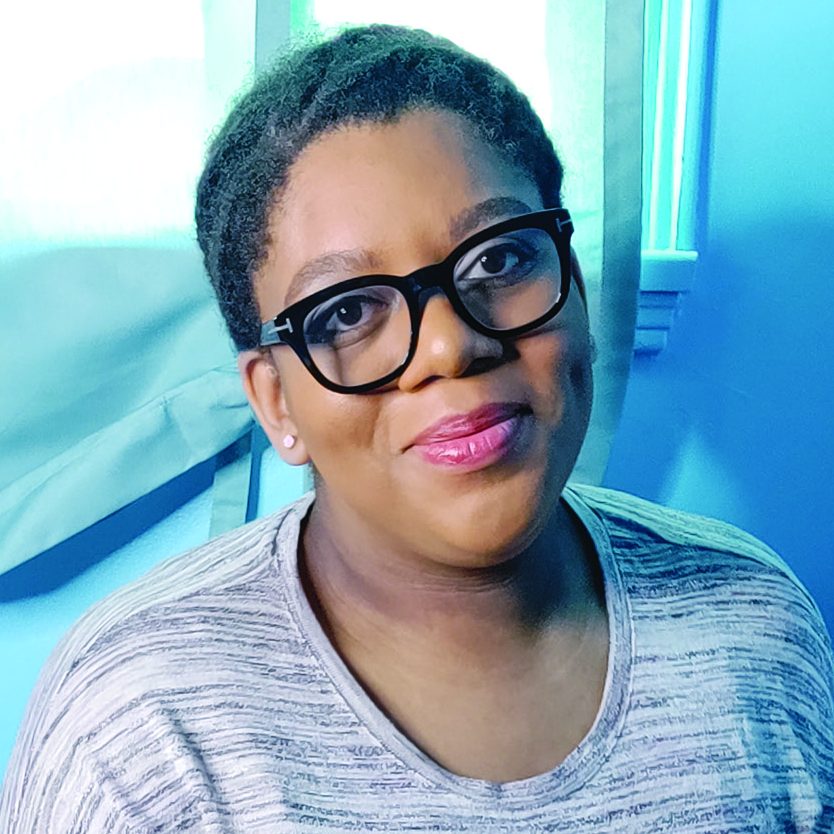 "The discussion board allowed students to think about what they wanted to say and how they wanted to say it, encouraging participation without singling out anyone. Its questions urged us to grapple with the content and further analyze ideas. But nothing compares to the classroom, which is more personal and creates the feeling of being in a safe space, so necessary when discussing sensitive topics like race and racism."
ALYSSA TRACY '21
Class: Philosophy of Race
Major: Philosophy