Professors
Published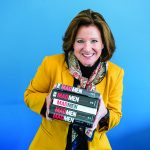 DR. JEAN KELSO SANDLIN
Communication
"Coming Home: The Los Angeles Rams Connect to Past to Build Future." Book Chapter published in Case Studies in Sports Communication: You Make the Call edited by Terry Rentner and David Burnes (2019).
"All Your Clothes are Made with Exploited Labor." Case analyzing Patagonia's corporate social responsibility efforts published in Cases in Public Relations: Translating Ethics into Action edited by Brigitta R. Brunner and Corey A. Hickerson and published by Oxford University Press (2019).
---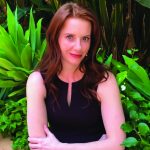 DR. JEAN KELSO SANDLIN and DR. MONICA GRACYALNY
Communication
Seeking sincerity, finding forgiveness: YouTube apologies as image repair." Article published in Public Relations Review and featured in the Institute for Public Relations' Digital Media Research Center.
---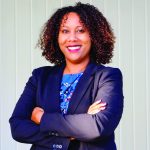 DR. SHERIDAN WIGGINTON
Spanish
"The interconnected challenges and dangers faced by Haitian and Haitian-descended youth in the Dominican Republic." Co-authored a book chapter in R.T. Middleton, IV (Ed.) Unequal protection of the law: The rights of citizens and non-citizens in comparative perspective, 195-217. St. Paul, MN: West Academic.
---
Awarded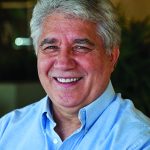 DR. WALTER STEWART
German
Won Best Original Screenplay Feature at the London Independent Film Festival for his screenplay The Winged Avenger, June 2018.
First-Runner-Up at the Beverly Hills Film Festival for his screenplay Tesla, April 2018.
---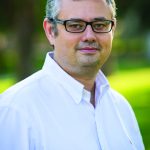 DR. SEBASTIAN CARRON MONTERO
Physics
"Relativistic and resonant effects in the ionization of heavy atoms by ultra- intense hard X- rays." Co-authored article in Nature Communications Volume 9, Article number: 4200 (2018).
"Free-Electron Laser Data for Multiple Particle Fluctuation
Scattering Analysis." Co-authored article in Scientific Data 5 (180201), 1-7 (2018).
"Ultrafast Self-Induced X-Ray Transparency and Loss of Magnetic Diffraction." Co-authored article in Physical Review Letters, 121. 1370403 (2018).
"Femtosecond X-ray Fourier holography imaging of free-flying nanoparticles." Co-authored article In Nature Photonics 12, 150–153 (2018). Möller, Janos Hajdu, Christoph Bostedt.
"Considerations for three-dimensional image reconstruction from experimental data in coherent diffractive imaging." Co-authored article in International Union of Crystallography Journal 5 (Pt 5): 531-541 (2018). HN, Möller T, Bostedt C, Hajdu J, Gorkhover T. Maia F.
---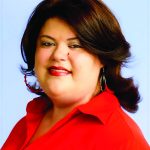 DR. JESSICA L. LAVARIEGA MONFORTI
Political Science
"Latinos in the American Political System: An Encyclopedia of Latinos as Voters, Candidates, and Office Holders" published by ABC-CLIO.
"Intersecting campaigns: candidate race, ethnicity, gender and voter evaluations." Article co-authored with Sarah Allen Gershon and published in Politics, Groups, and Identities.
"Building Our Communities: Women of Color Workshops in Political Science." Article co-authored with Melissa Michelson and published in PS: Political Science
---
Participated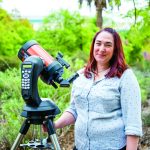 DR. MARY OKSALA
Physics
Science advisor for St. John's Seminary as a part of the Science for Seminaries Phase II Project, funded through the Dialogue on Science, Ethics, and Religion (DoSER) program within the American Association for the Advancement of Science (AAAS).
---
Alumni
Winning Awards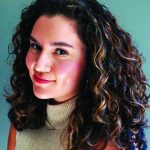 MORGAN MANTILL '18
Communication
Awarded a Silver Addy in the 2019 Ameri- can Advertising Awards Coastal California Competition for her project, "The Iceberg Campaign," which advocates media literacy.
---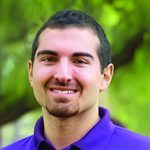 CHRISTOPHER JELLOIaN '16
Physics
Received a prestigious NASA Space Technology Research Fellowship for his project Non-Equilibrium Heat Transfer During Mars Entry. He is a Ph.D. student in the Department of Mechanical and Aerospace Engineering at UCLA.
---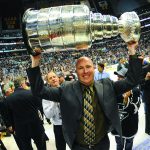 JEFF MOELLER '95
Communication
Moeller, Senior Director of Communications and Heritage for the Los Angeles Kings, hosted the Public Relations Student Society of America at Staples Center. He treated students to a tour, a Q&A session with commentator Daryl Evans, and passes to watch the game from the press box.
---
Students
Winning Awards
THE ECHO
1st Place College Media Awards
Breaking news coverage of the Borderline shooting (Editor in Chief Dakota Allen, News Editor Olivia Schouten and Sports Editor Brooke Stanley)
Non-breaking news reporting for "Prof's 'Problems In Philosophy'" (Features Editor Ellie Long)
Best Headline Portfolio (Opinion Editor Carly Aronson)
---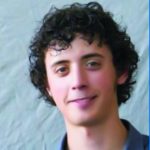 JAVIER BERJON DE LA PARRA
Awarded a $10,000 Rossing Physics Scholarship for 2019-20 by the Evangelical Lutheran Church of America Foundation.