As exciting as applying for an on-campus or off-campus job is, the process of being authorized to work and being able to get paid can be equally distressing. However, as an international student who just began working on campus, I'm going to try and make this part of your college journey as easy as possible by breaking down the entire process for obtaining a social security number. 
What is a Social Security Number?
Before I get into the methodical process it's good to know what a SSN is.  A Social Security number is assigned to all US citizens at birth and  is used for employment purposes in the United States and is used to track earnings. It's basically a form of identification and the card contains a unique number that many places will ask for to prove who you are. International students in F-1 status must apply for a SSN if they are employed while studying in the US.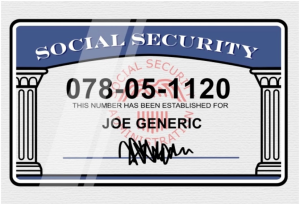 As you prepare to gather your documents the SSA will require that you prove your identity, age, immigration status, and eligibility to work. In addition, international or F-1 students must provide evidence of on-campus employment from the campus department and verification of enrollment status from the department that hired you. I will further explain the exact documents required but the first step for any international student should be to open an American bank account (for your paycheck to be deposited) which is a fairly easy process. You can find how to open an American bank account here- sites.callutheran.edu/global-engagement/2021/08/03/opening-a-bank-aaccount/. 
Documents required for scheduling an appointment
To apply for a social security number, you must first be offered a job and be given an employment offer letter and you can apply for a SSN upto 30 days before the start of your employment.
You will have to physically mail the following documents (listed below the mailing address) to your Local Social Security Administration Office. Once they have received your documents they will contact you regarding scheduling an interview.
As a student at CLU the Social Security Administration Office mailing address would be: 
SUITE 110
322 E THOUSAND OAKS BL
THOUSAND OAKS, CA 91360
The documents required to be mailed are: 
The SS-5

(Social Security Application): Needs to be filled out by the applicant (it also mentions

all the documents required to be included in your application).

You can email Career Services for the form.

Official letter of employment

(a

letter from the office that you are employed in stating your employment): You will have to send a request for this letter through the

OISS student portal

and on the student portal there should be a Letter Request option on the left. The letter will then be emailed to you.

I-20

(most recent)

I-94

(you can download your I-94 here:

https://i94.cbp.dhs.gov/I94/#/home

and click on "Get most recent I-94" )

Passport copy

(including your F-1 Visa)
After mailing the documents
Once you have mailed the documents you should hear back from the SSA regarding scheduling an appointment. This usually takes about 2 weeks and if it takes more than 2 weeks you should contact them and check on your application. 
Interview 
Once an interview is scheduled you will need to carry your original passport, a copy of your I-20 and I-94 (not required but it is always better to have a copy of both documents), your Student ID and Letter of Employment.
After the interview is completed your documents will either be verified immediately and you will receive a SSN after a day or two (not the physical card just the number) or usually it would take upto 4 weeks to verify your documents. In my opinion it usually takes 4 weeks and although this is a long process, to be able to start working right after your interview you need to ask for a receipt (during your interview) which shows your application has been approved. This receipt will allow you to work immediately on-campus however you will not be paid until you receive your SSN. After your application has been processed (which takes about 4 weeks) you should receive your SSN card in the mail and inform Career Services and the department that hired you.
Since this can be a lengthy process especially for students with an F-1 visa I would highly recommend submitting all the necessary documents a few weeks ahead of time in order to get an interview and receive your SSN in time. 
And that's all there is to it. Obtaining a Social Security Number isn't necessarily complicated, it's just a very lengthy process with a lot of wait time but the experience of being able to work on campus and meet other students and staff definitely makes it worth it!